Nidaa Bakhsh
Senior Markets Reporter
London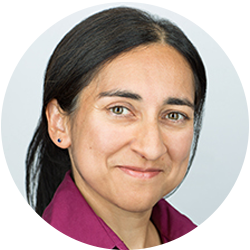 Nidaa Bakhsh joined Lloyd's List in September 2015 to beef up dry bulk coverage as part of the editorial expansion that saw six other reporters join globally. She is responsible for weekly market commentaries for capesize, panamax, supramax and handysize bulkers, as well as company news related to dry bulk owners and operators. She also dips into offshore analysis, wet markets, port news and containers when the need arises.
Nidaa is a seasoned reporter and joins us from Bloomberg News where she covered energy companies and oil, refining markets for almost eight years. Before that, she covered the petrochemicals sector at Platts, a unit of McGraw Hill, for over four years covering price assessments for aromatics, methanol, and styrenics.
She started her career in trade journalism in 2001, covering European power and natural gas markets at PH Energy, founded by Patrick Heren, before the publication was sold to Icis-Heren.
Nidaa was born in Zimbabwe and speaks fluent French and some German. She enjoys travelling, gardens and baking.